The Norwegian Ola Gunnar Solskjaer, coach of the Manchester United team, and Dean Smith, his counterpart Aston Villa coach, have announced the starting line-up for the confrontation scheduled for Friday night at 10:00 pm at Old Trafford, in the seventeenth round of the English Premier League competitions. The Premier League.
Egyptian star Mahmoud Hassan Trezeguet is absent from Aston Villa's list in the night confrontation, due to injury, while Ahmed Al-Mohammadi is on the bench seats of Villains.
Formation of Aston Villa against Manchester United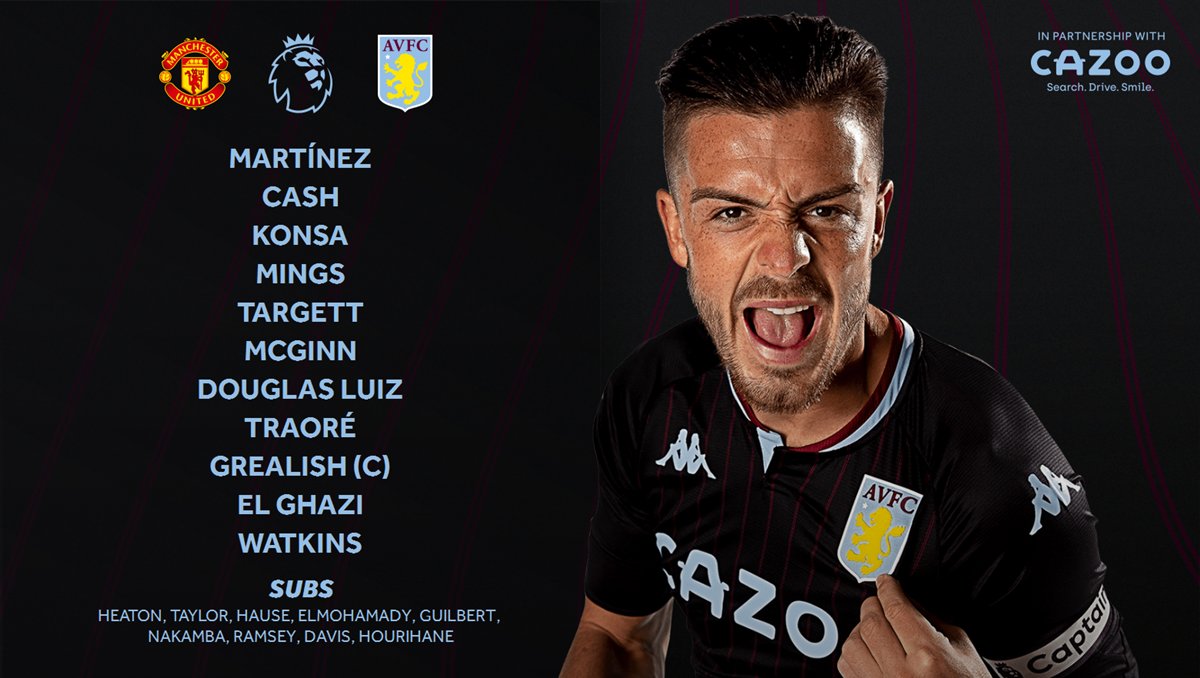 Man United formation against Aston Villa
De Gea, Bissaka, Bailey, Maguire, Luke Shaw, Fred, Maktominay, Pogba, Fernandez, Rashford, Martial.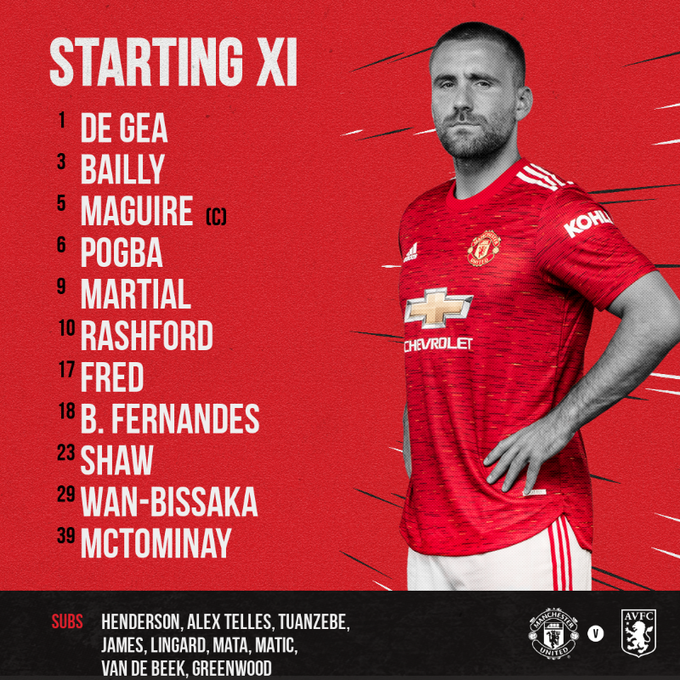 Manchester United enters the match tonight, and is ranked second in the Premier League table with 30 points, 3 points behind the Egyptian star Mohamed Salah, who is the leader, knowing that United have a postponed match from the first round against Burnley, while a team is present. Aston Villa is in fifth place with 26 points, and has two postponed matches, against Manchester City and Newcastle United.
Manchester United, led by Norwegian coach Ole Gunnar Solskjaer, is seeking to continue victories in today's match, after winning 3 of the last 4 games, and defeating Wolverhampton in the previous round with a late goal by striker Marcus Rashford, and for the participation of Liverpool at the top of the table, after he fell The Reds are in a goalless draw against Newcastle United on Wednesday night in the last round.
On the other hand, Aston Villa's coach, Dean Smith, is trying to capitalize on the impressive results achieved by the team in the previous matches, after winning 3 matches and tied in two, with the last 5 confrontations.