Many users of the new Apple AirPods Max have complained about the problem of moisture gathering inside the headphones, which is a problem for many, after a long wait and many rumors, Apple recently revealed its first wireless headphones called AirPods Max, and the devices have been prepared to provide The perfect audio experience for those who want a true studio-like headphone.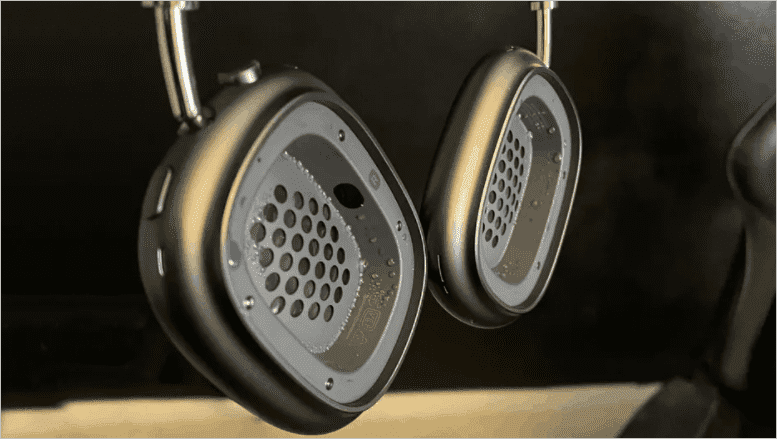 According to the Chinese site gizchina, according to a new report, moisture collects inside the AirPods Max earbuds for users after prolonged use, and of course, moisture is not rare with such a device although the metal earbuds, along with their tight fitting may be some of the reasons for an increase amount of water.
A large number of users are suffering from this problem and have shared their reports on Twitter, Reddit and other platforms, and some have confirmed that the headphones begin to malfunction until the moisture disappears, while some users have provided pictures of the headphones with clear signs of moisture on them, and this may not be a unique problem As for the AirPods Max, however, this is a serious issue when you take into account the appeal and price of this device as a high-end product.
So far, many theories have emerged, however, the logical explanation is that moisture builds up as a result of sweat from the ear, as the ear pads and heat trap, causing moisture to accumulate in the ear cups, but Apple has yet to comment on the situation.